Life Sciences Entrepreneurship Center
About the Life Sciences Entrepreneurship Center
The Berkeley Life Sciences Entrepreneurship Center catalyzes life-science discoveries developed at UC Berkeley to make them even more valuable to society. Funded by gifts from Berkeley alumni Mark and Stephanie Robinson, with additional support from alumnus and adjunct Professor David Kirn and his wife Kristin Ahlquist, the LSEC is a first stop for any member of Berkeley's community of life science innovators, from students to postdocs to faculty, curious about the path of moving from concept to company. 
The LSEC supports life-science entrepreneurship at Berkeley in three ways:
Navigate
The LSEC is a complement to Berkeley's remarkable institutes, accelerators, and programs, not a competitor. The LSEC helps would-be startup founders navigate the best path to success using these resources. Please sign up here  to be notified when our online resource wayfinder BEGIN Bio is live; in the meantime schedule a meeting with the LSEC's executive director for individualized advice.
Educate
Core to LSEC's mission is helping founders move from concept to company. The LSEC will soon launch a concierge/office hours program to connect Berkeley founders and startups with industry professionals and investors, and a "How I did it" series with life science company founders from UC Berkeley. The LSEC is also excited to partner with Nucleate Bio, led by entrepreneurial students from UC Berkeley, UCSF, and Stanford. Nucleate Bio will facilitate the formation of life-sciences ventures by bringing together business students and scientific trainees. 
Promote
UC Berkeley is a hotbed of life-science innovation, and we are excited to show off our latest startups and resident experts. Sign up here to be notified about LSEC's signature event, the Berkeley Bio Startup Showcase. Please also follow Darren Cooke (@darrendcooke) and Rich Lyons(@richlyons) for other news and events. If you are an investor interested in learning more about Berkeley-founded companies, or have any other questions, please let us know at lifesciences@berkeley.edu.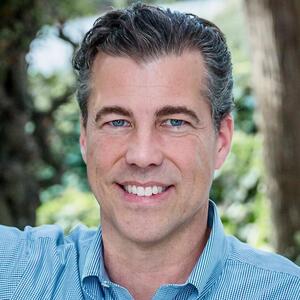 Darren Cooke
Darren Cooke is the Executive Director of the Life Sciences Entrepreneurship Center at UC Berkeley. Prior to leading the LSEC, he helped design and then chaired the Bio Track at Berkeley SkyDeck. Darren also taught entrepreneurship for the Haas School of Business regional I-Corps program, the UC LAUNCH startup accelerator, the National Institutes of Health's and National Science Foundation's I-Corps programs, and NSF's Convergence Accelerator. As an attorney, he led the IP legal team for the life science tools group of Bio-Rad Laboratories, and was a life science patent litigator at Covington & Burling. Before law school Darren was a mechanical engineer developing cochlear implants at UCSF.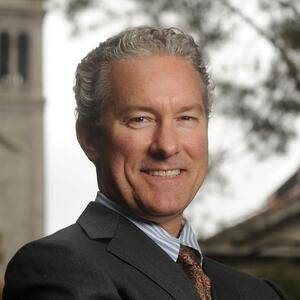 Rich Lyons
Rich Lyons is UC Berkeley's Chief Innovation & Entrepreneurship Officer. From 2008 to 2018 he served as dean of UC Berkeley's Haas School where he currently holds the William and Janet Cronk Chair in Innovative Leadership. He was acting dean of the Haas School from 2004 to 2005 and executive associate dean from 2005 to 2006. For the two years prior to serving as dean he was the Chief Learning Officer at Goldman Sachs. He received his BS with highest honors from UC Berkeley (business) and PhD from MIT (economics). Before (re)joining Berkeley, Rich was for six years on the faculty at Columbia University. His research and teaching expertise is in international economics/finance and his top applied interest is the "how and why" of setting strong institutional cultures. 
Broader Innovation & Entrepreneurship